Exciting Changes Coming to the Plaza!
April 11, 2015
/
/
Comments Off

on Exciting Changes Coming to the Plaza!
If you've noticed that Park Avenue is closed to traffic at Truman, and that the Plaza is under construction, you may be wondering what's going on.
Well, construction is finally underway on the environmentally-friendly improvements to the Plaza area thanks to a generous grant from MSD.
Our sewer district is investing in new infrastructure in many projects around the area in order to reduce the load on our combined storm and sanitary sewer lines. Doesn't sound very glamorous, but in effect the grant will enable us to upgrade the pavement at the Plaza and add many new native plants! As we all know, green building techniques have grown in popularity as they've proven smart investments. Since renovating old buildings is one of the most green things one can do, Lafayette Square has been very green over the years…but this is a new step forward for us.
Construction on this area is anticipated to be complete by June 2015.
Check out our new Capital Improvements page for lots more details on upcoming projects in the neighborhood!
Looking east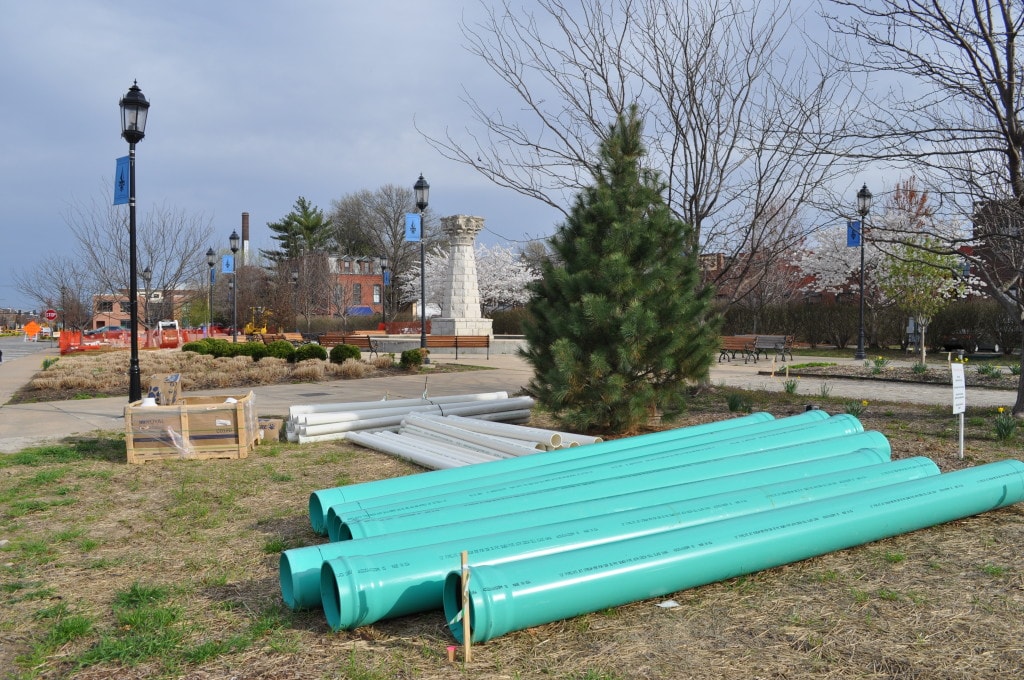 Looking west