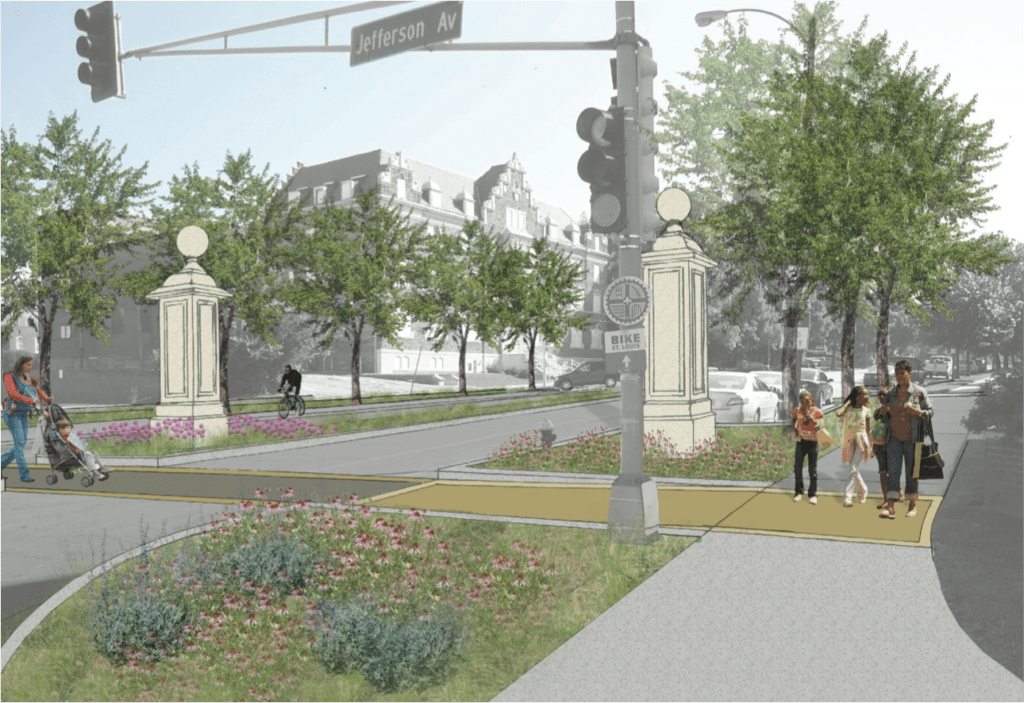 Lafayette at Jefferson
There's a lot going on in Lafayette Square!
The LSRC's Capital Improvements Committee has been spearheading various initiatives to make the Square an even better place to live. Many thanks to the committee for volunteering countless hours to bring these plans to fruition.
Zoning Changes – done
Properties on the south side of Chouteau east of Vangard Trucking and west of Mississippi were re-zoned "neighborhood mixed use".
Properties on the south side of Chouteau east of Mississippi were re-zoned "residential".
Full details on these zoning changes are contained within these City documents.
These changes should encourage the types of development our residents would like to see on the north side of the neighborhood.
Thanks to Alderman Christine Ingrassia for her support of this effort.
Fountain Park Plaza Green Infrastructure Improvements – underway
The LSRC won a grant from MSD, the Metropolitan Sewer District, to replace all hard surfaces with pervious materials and install new drainage and native, drought-resistant plants.
MSD's Green Infrastructure Grant Program aims to:

Redirect stormwater from reaching our combined sewer system, and
Significantly reduce combined sewer overflows – see images below.

The Missouri Department of Conservation has generously given us $6,000 for the native plants.
Work began in early 2015 and should be complete by June 2015.
The South Grand CID recently completed a similar green project thanks in part to MSD and MDC.
In concert with these improvements, the LSRC has organized a Plaza Brick Program to repave a section of the northwest corner of the Fountain Park Plaza with commemorative bricks. The brick pavers will serve as an alternate type of permeable material to prevent water runoff. Read more about that project and order a brick here!
Finally, the LSRC's new Adopt-a-Bench Program supports the investment in refurbishing the benches around the Plaza Fountain. Check out what the "new" benches look like and adopt one here.
Street & Sidewalk Improvements – starting mid-2015
SWT Design developed plans for five areas:

Lafayette at Jefferson
Park Avenue at Truman Parkway
Park Avenue at Vail / Plaza Area
Dolman at Lafayette
18th Street at Lafayette

Design focused on slowing traffic, pedestrian safety, and beautification – see images below.
Take a look at the exciting improvements coming soon…
Park Avenue at Truman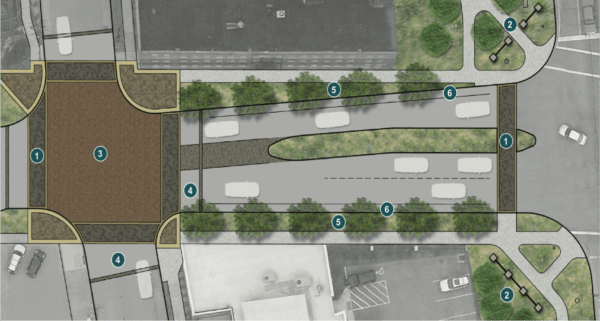 Park Avenue at Vail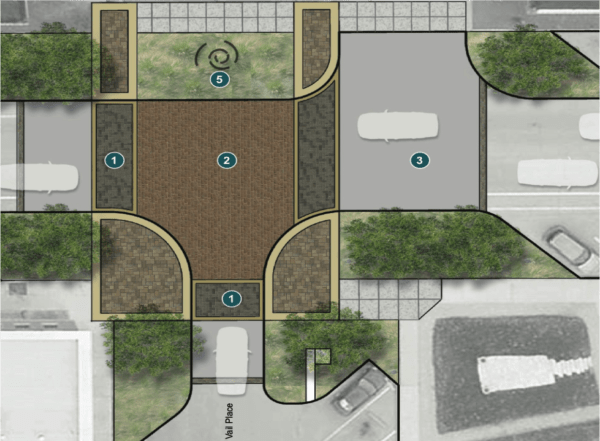 Lafayette at 18th Street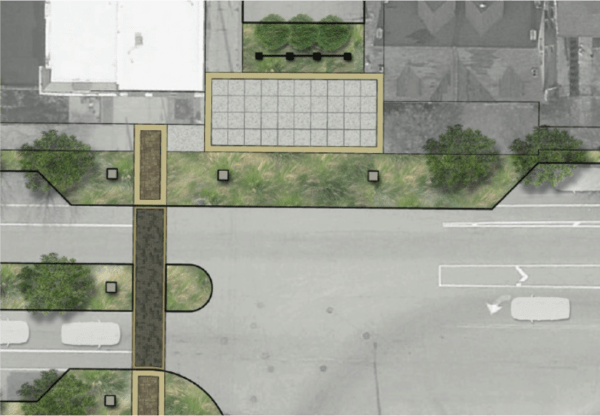 Lafayette at Dolman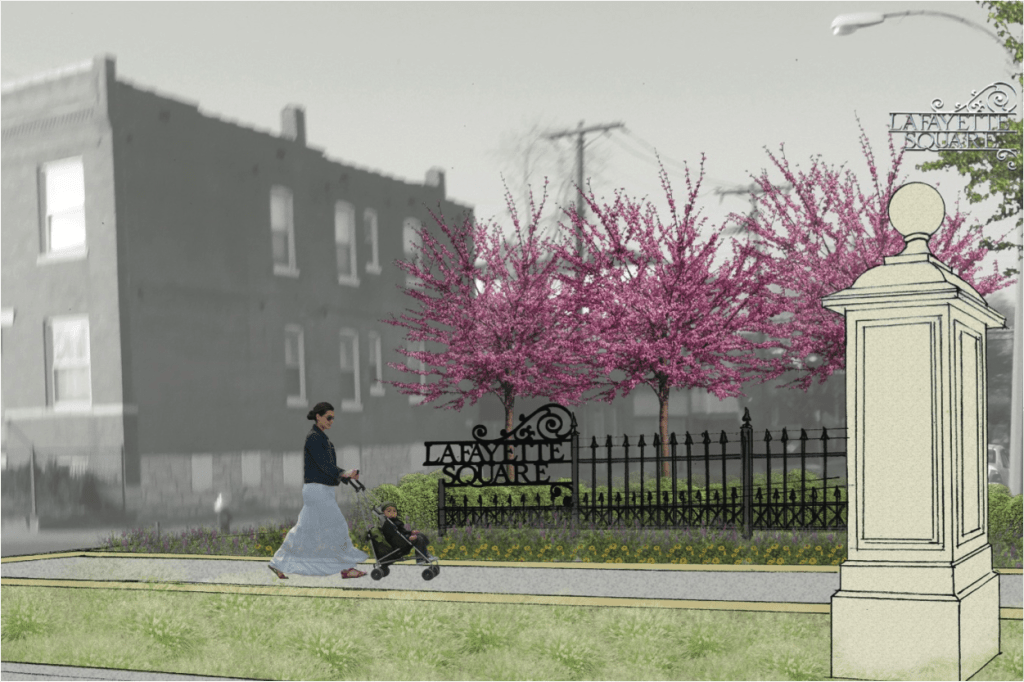 Bioretention Elements for Plaza