Discover the restaurants, businesses and merchants that call The Square home. Click the purple button below to see the comprehensive list.
If you manage a business listed here, you may click "Claim Listing" on the business details page. Once you've claimed your listing, you can edit details or purchase an enhanced listing.
If you manage a business not listed, you may request a new listing.
The first public park in the City of St. Louis, Lafayette Park is the jewel of The Square. No matter the season, it's a beautiful retreat for residents and visitors. Click to learn more about this historic site. 
Many Options Weddings & Private Occasions
The Square is an idyllic location for weddings, parties or intimate gatherings. Click to find the perfect venue for your next event.
The Park House, Gazebo, restored bridge and grotto are available year-round for rental.
Lafayette Park is said to be the oldest park west of the Mississippi River. It is located in the heart of Lafayette Square, St. Louis' first historic district. See for yourself why so many people say Lafayette Park is the most beautiful park in the city!
Host your next event in Lafayette Park!
For inquiries on renting the Lafayette Park – Park House, please contact Bethany Budde via email bethany@sqwires.com or call SqWires Restaurant at 314-865-3522. For inquiries on renting any other areas of the Lafayette Park, please contact the St. Louis City Parks Department 314-289-5300.
The Kern Pavilion (aka "the boathouse") is newly restored and available for rent.
Fees: Rental fees are $80/hour, with a minimum of four hours. In addition, a $500 security deposit is required for all events.
Times Available: 8:00 AM to 12:00 midnight, seven days a week.
Capacity: 60 people for a seated event, 100 people for a cocktail reception.
Catering: The City has a set of preferred caterers for events at the Kern Pavilion. These caterers are the only companies permitted for use at the Kern Pavilion. All food and drink, including alcoholic beverages, must be provided by one of these caterers. They are: Butler's Pantry, Hendri's, and Salt + Smoke.
Other Details
A tent can be rented from a private source and placed on the north side of the building.
The pavilion is handicapped accessible.
A full list of terms and conditions should be obtained from the City; this list is not comprehensive.
Weddings are often held on the restored bridge over the grotto.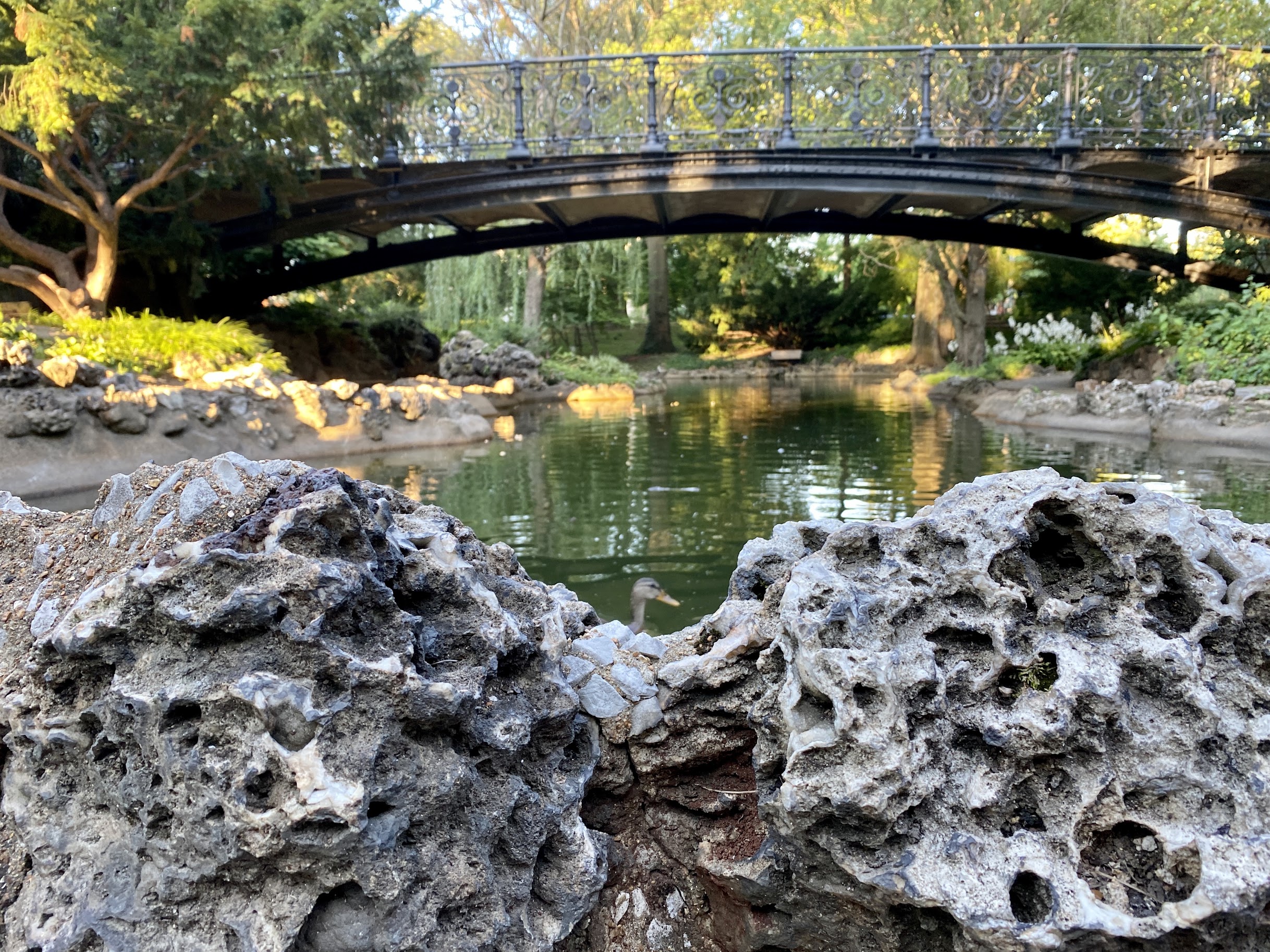 Online Merchandise
Shop for gifts, mementos, and other items with a Lafayette Square flair.