Merchandise from the Square (Available Now at SqWire's)
Welcome to The Square's Online Store! By purchasing Square merchandise you are helping make a positive impact on the neighborhood as all net proceeds go back to the Lafayette Square Neighborhood Association (LSNA).
Items are not yet available for online purchase, but they are available to buy at the SqWire's Market located in SqWire's restaurant at 1415 S 18th St, St. Louis, MO 63104. Head over to SqWire's today to start repping The Square!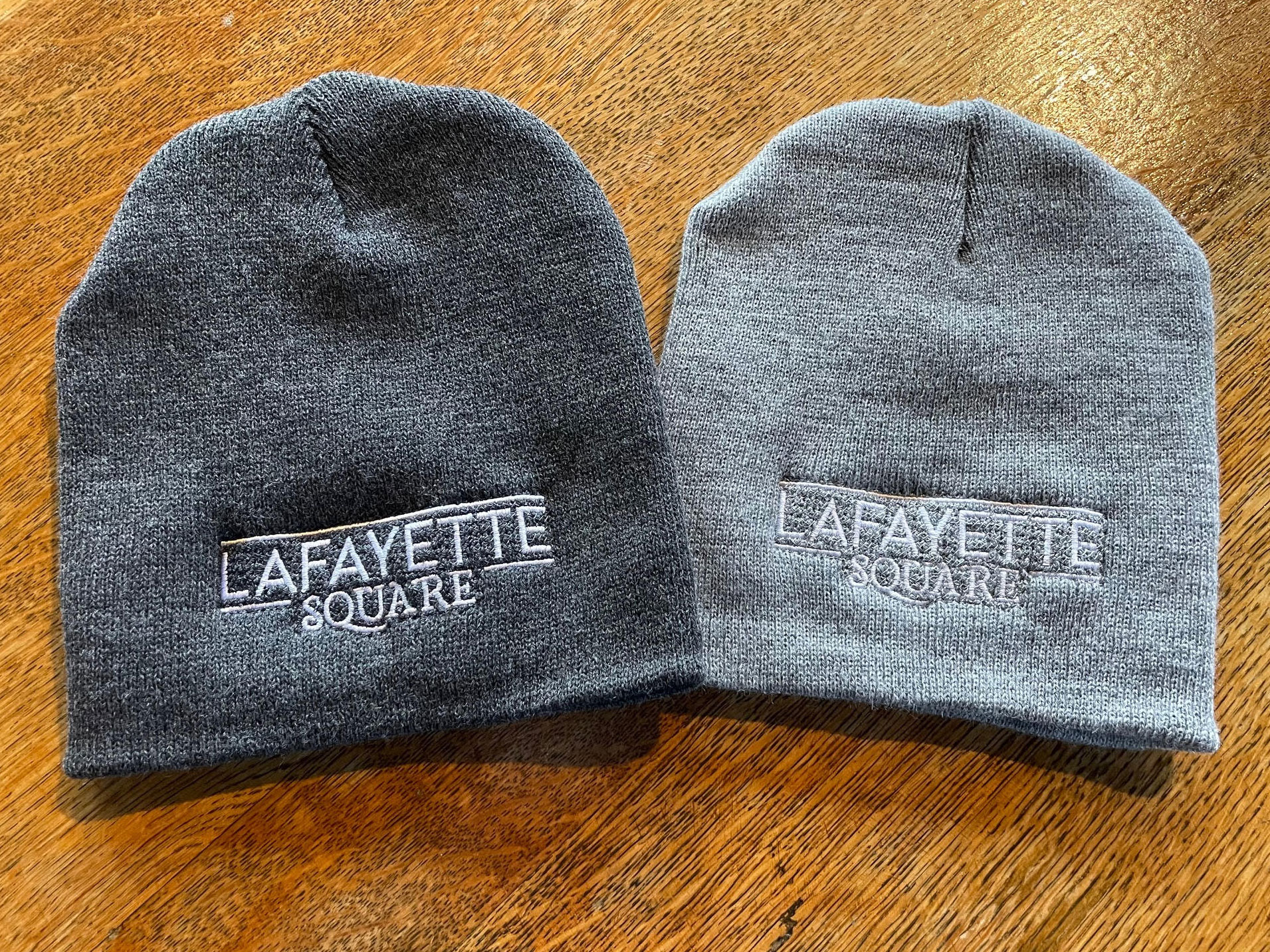 Available in dark and light gray. One size fits all. 100% cotton.
$20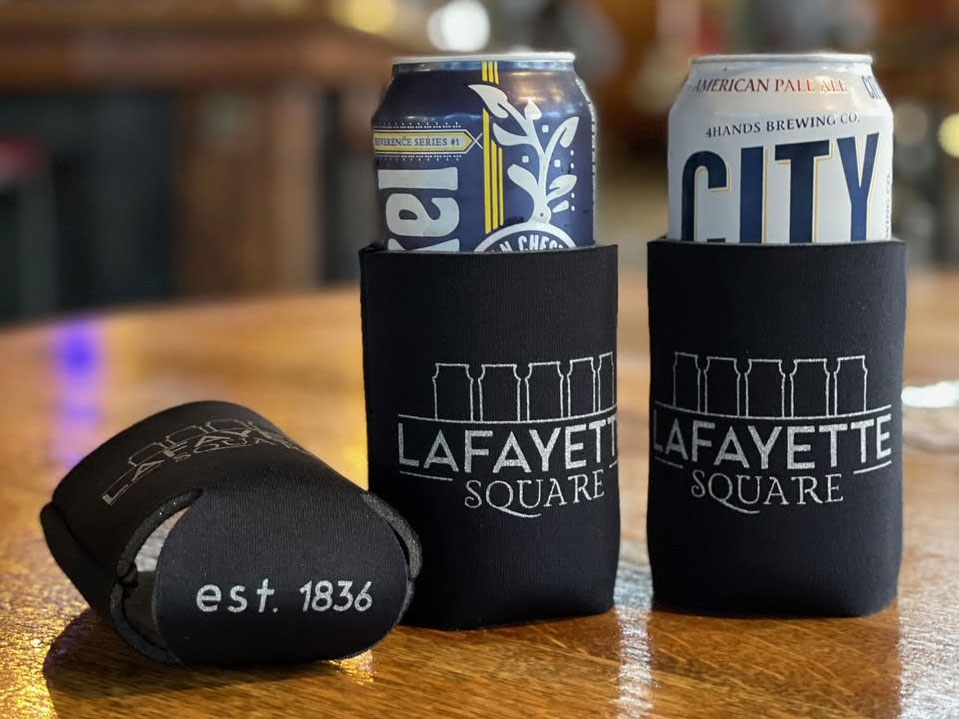 Black koozie with metallic silver logo and print. Great for keeping any and all beverages cold.
$3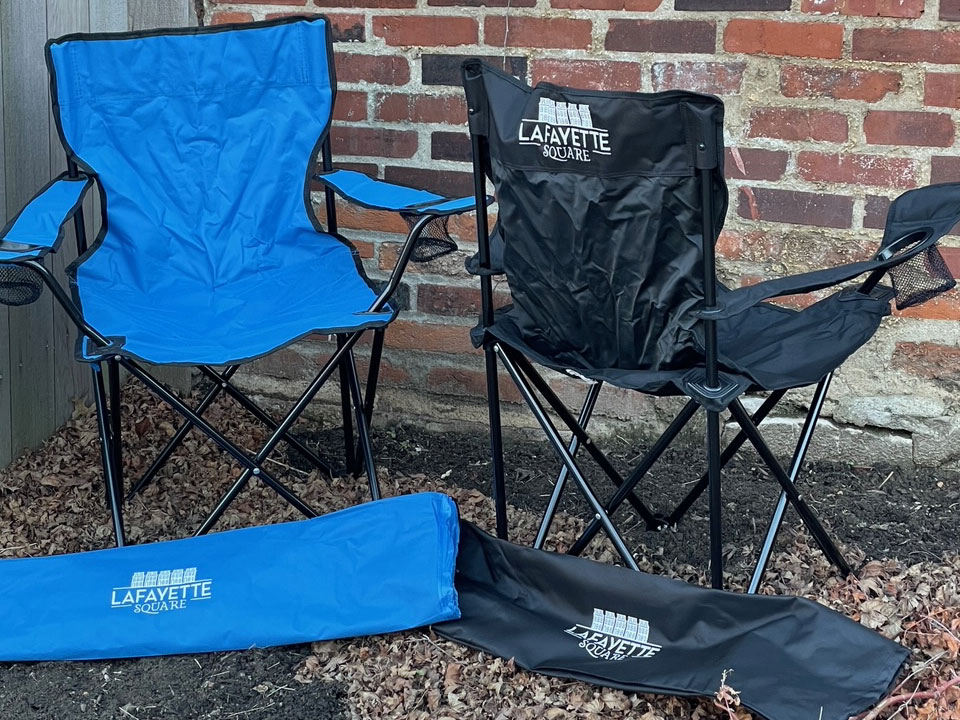 The Square "Concert in the Park" Folding Chair
Available in blue and black. Each chair features two built-in drink holders and comes with a convenient carrying bag.
$50
The Square Adjustable Mask
Available in blue and black. All masks come with adjustable ear straps, a metal nose pinch and a pocket on the backside for additional filtration.
$7