Your Help Keeps the Square Vital and Vibrant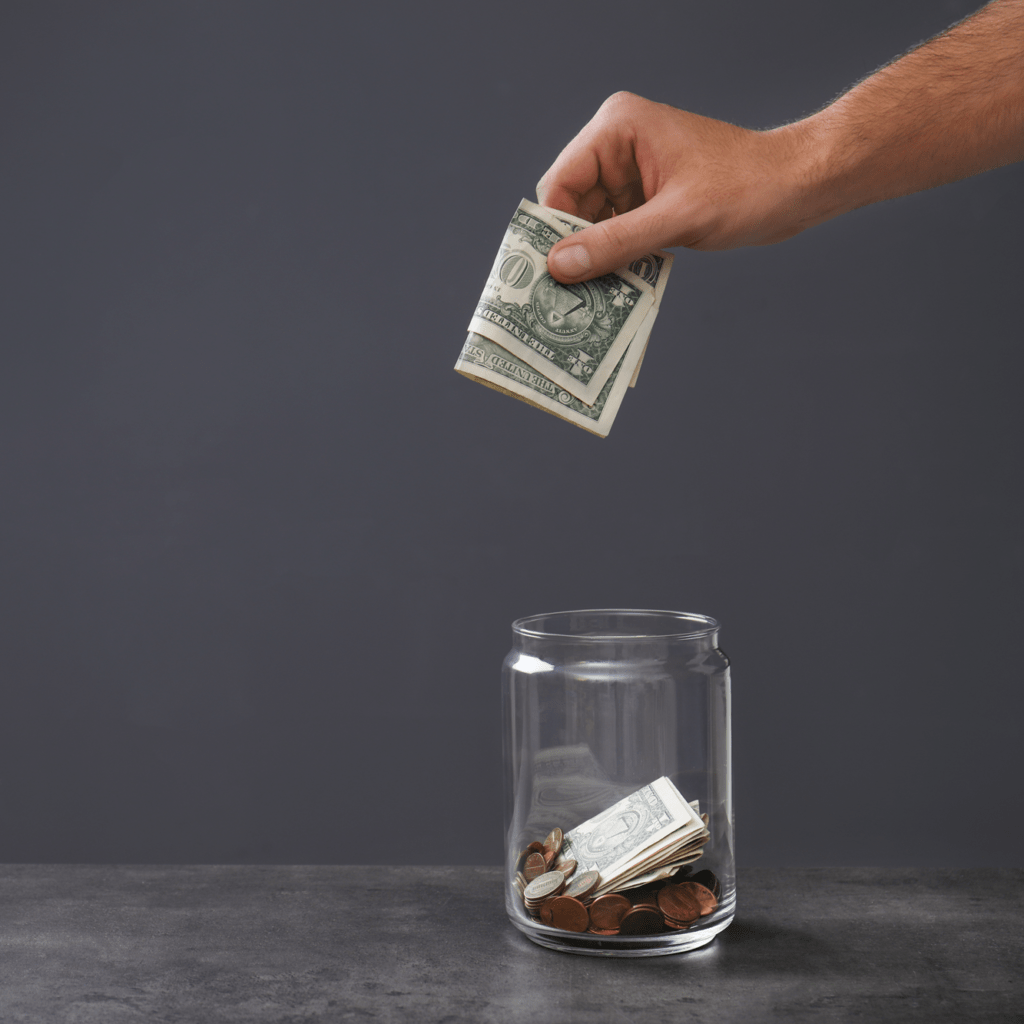 You can support Lafayette Square in a variety of ways. Whether a general donation or purchasing a brick in Fountain Plaza, your support helps ensure the beauty and growth of The Square. Click the link below to learn about giving opportunities.
Per the IRS, tax year 2021 individual tax filers, including married individuals filing separate returns, can claim a deduction of up to $300 for cash contributions made to qualifying charities during 2021. The maximum deduction is increased to $600 for married individuals filing joint returns.
Make a one-time gift via credit card to support The Square. You can designate that your gift support a specific initiative or you can give to the General Fund to provide broad and general support for the Square. 
With a recurring gift, you designate a monthly gift amount, and we automatically charge your credit card. This is a great way to provide ongoing support for The Square and/or automatically spread a larger gift across many months. 
Would you like to honor a loved one in a very special way? Is there a birth or wedding in the family you'd like to memorialize? Perhaps you would love the opportunity to commemorate your years in Lafayette Square? The Square's Commemorative Brick Program provides a chance to show your support of our historic neighborhood. You may be a lifelong resident, a "newbie", a business owner, or a visitor to the Victorian neighborhood of Lafayette Square. Regardless, you've probably enjoyed the beautiful Park Plaza, home to the stately stone fountain. For the last decade, the Park Plaza, located in the heart of the business district, has become a place for celebration and special events. The Fountain Park Plaza commemorative brick patio will be located in the northwest corner of the Plaza, and our brick program is a fundraiser for the ongoing maintenance of that area. The LSNA intends to continue our beautification efforts to ensure the Fountain Park Plaza will be an attractive community asset for generations to come!
Details
We're offering two sizes of bricks: Standard bricks are 4" x 8" with three lines of engraving, for a fee of $100. Large bricks are 8" x 8" with six lines of engraving, for a fee of $200.
Orders will be inscribed in batches once a minimum quantity has been met. The first 50 bricks are to be engraved and laid in the Spring of 2015.
Bricks may be inscribed with a combination of uppercase and lowercase letters.
Your donation is tax deductible to the extent that the law allows.
You will be notified of location and dedication of your brick.
How to order
Click Commemorative Brick under Donation Type to customize and pay for your brick. We work via the BricksRUs website. 
If you would like to pay with a check or Venmo,  please contact us at info@lafayettesquare.org
Help restore and preserve The Square by becoming a sustaining member of the Lafayette Square Neighborhood Association. We offer various levels for individuals and members -- with great perks for those who become members. 
Membership levels and details here.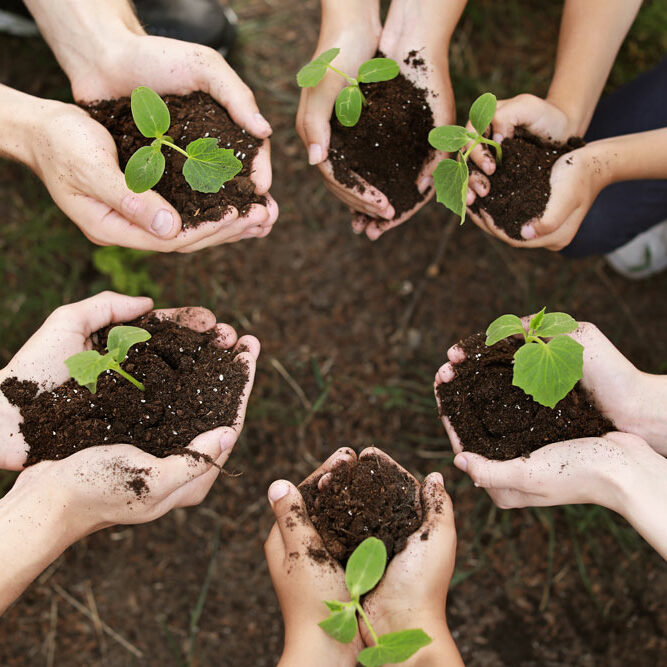 So much of what people admire about the Square is made possible by the dedicated volunteers who live here. Everything from the fountain in the Plaza on Park Avenue to the historic street signs, to the beautiful pillars that frame all the streets into the neighborhood are the result of private donations, membership dues, and volunteer labor.
We invite you to be part of the volunteer task force that keeps our neighborhood vital and blooming! No matter your talents, or the time you have available, your efforts will be welcome and appreciated.
Funds raised by the LSNA underwrite everything from major capital improvements and maintenance, to added safety measures, to supporting community service and outreach within the Square and adjoining neighborhoods. Opportunities include: 
Grant Writing
Commemorative Brick Program
Matched Giving Programs
Donor Communications
We cherish the natural and architectural beauty that surrounds us in The Square. It takes a village to maintain and enhance that beauty. Join us if you have a green thumb, are handy with a paint brush and tools, or simply want to join in the effort to keep The Square beautiful. Opportunities include: 
Green Spaces (Planting, watering, weeding, pruning, mulching)
Maintenance
Painting
Help us spread the word about The Square and all that it has to offer. Opportunities include: 
Email Campaigns
Graphic Design
Social Media
Photography
Article Writing
Web Site Maintenance
PR / Media Relations
We host a variety of annual and more frequent events for which we always welcome volunteers. Opportunities include annual House tour and concerts.
We welcome those of you with legal, financial, accounting or other professional skills to volunteer. Opportunities include: 
Those of us who live and work in The Square are part of a great community. We work hard to nurture and build that community, and we welcome your help. Opportunities include: 
Neighborhood Socials 
Block Captain Program
Capital Improvements
Neighborhood Development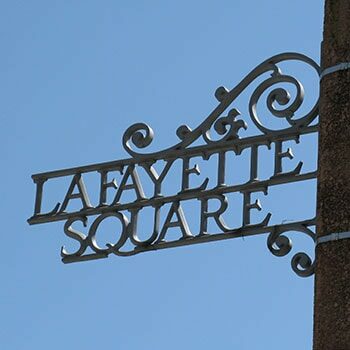 Lafayette Square Neighborhood Association
The Lafayette Square Neighborhood Association (LSNA) is your neighborhood association! We are a not-for-profit organization, which seeks to facilitate the preservation and redevelopment of Lafayette Square, respecting its special historic character and enhancing its overall livability. 
LSNA Information and Resources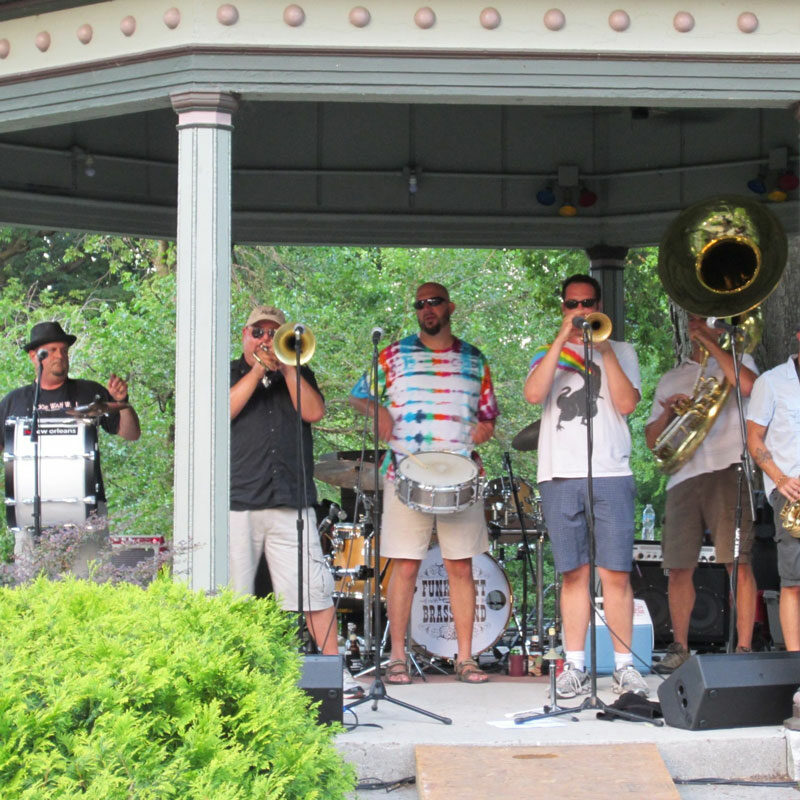 Arts Council
We keep you entertained all summer long!
The mission of the Arts Council of Lafayette Square is to use visual and performing arts to connect the diverse socioeconomic communities of the greater St. Louis region. We will accomplish this by sponsoring a variety of events to encourage the exchange of ideas, collaboration with civic partners, and outreach to those who do not routinely have access to the arts. These actions will contribute to the revitalization of the city, strengthening of community bonds, and creating a lasting appreciation of the arts.
If you would like to help support the mission of the Arts Council through a donation of time, talent or funds, please see our donation or volunteer forms.
We appreciate your support!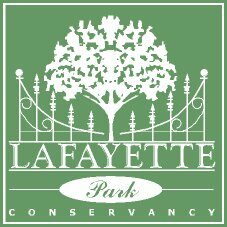 The Lafayette Park Conservancy (LPC) was founded in 2001, on the 150th anniversary of the creation of Lafayette Park in Saint Louis, Missouri. The Conservancy's mission is to preserve and restore the park's historic legacy, and to raise funds for those purposes.
Lafayette Park was originally part of the St. Louis Common, a public pasture established in the 1760's. When the Common was broken up and sold in 1836, thirty acres were reserved as a public square.
Established by city ordinance in 1851, Lafayette Park is the oldest developed urban park west of the Mississippi River. Because the park was used to drill local militias in its early years, it became known as the Parade Grounds. During the Civil War the park served as a campground for Union troops.
Near the end of the war, Maximillian Kern, a renowned landscape architect, was appointed Superintendent of Lafayette Park. Kern's designed a Victorian strolling park that featured free band concerts, swan boat rides, impressively maintained floral displays, and the Grotto.
The great tornado of 1896 devastated Lafayette Park and the surrounding neighborhood. While some families rebuilt, others moved further west.
The upcoming 1904 World's Fair established Forest Park as the premier St. Louis park, hastening the decline of Lafayette Park. Lafayette Square declined until the late 1960s when urban pioneers began to buy and restore its fine homes.
Today, Lafayette Square is one of the premier St. Louis neighborhoods. The restoration of Lafayette Park provides a beautiful and historically important focus for the area.