Thank you for your interest in the Lafayette Square historic neighborhood in St. Louis!
If you are looking for information on our semi-annual house tours, please see here.
If you are looking to promote an antique fair or other events that might be of interest to our residents, we regret that we do not distribute promotional information.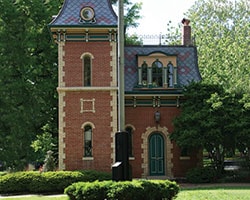 The address of the Park House, which is home to the Lafayette Square Restoration Committee, Lafayette Park Conservancy, and Arts Council of Lafayette Square, is:
2023 Lafayette Avenue
St Louis, MO 63104
See Map
Contact Us Here!