Longtime residents start Non-Alcoholic Craft Brewing Company
May 31, 2018
/
/
Comments Off

on Longtime residents start Non-Alcoholic Craft Brewing Company
This past January, a long time Lafayette Square couple, Jeff Stevens and Genevieve Barlow, started The WellBeing Brewing Company, one of the very first Non-Alcoholic (NA) craft brewing companies in the country. We sat down to chat with them about their new venture.
Why did you decide to start the WellBeing Brewing Company?
We get asked this all the time. Our company is based on the idea of 'mindful drinking,' and we cater to more than just traditional non-drinkers like pregnant moms, designated drivers and people in recovery – most of our customers are also health conscious, active and enjoy the taste of beer, but not the effects of alcohol.
In many social situations, drinking alcohol is the norm. So when you don't drink, your options are limited to water, club soda with a lime or a sugary soda. Drinking a soda when everyone else has a beer can make it feel like something is wrong with you. We aim to change all that! Our mission is to let everyone fully participate in social situations and have a great time. The beauty is you can party just as hard and still get up for your morning yoga class at Southtown!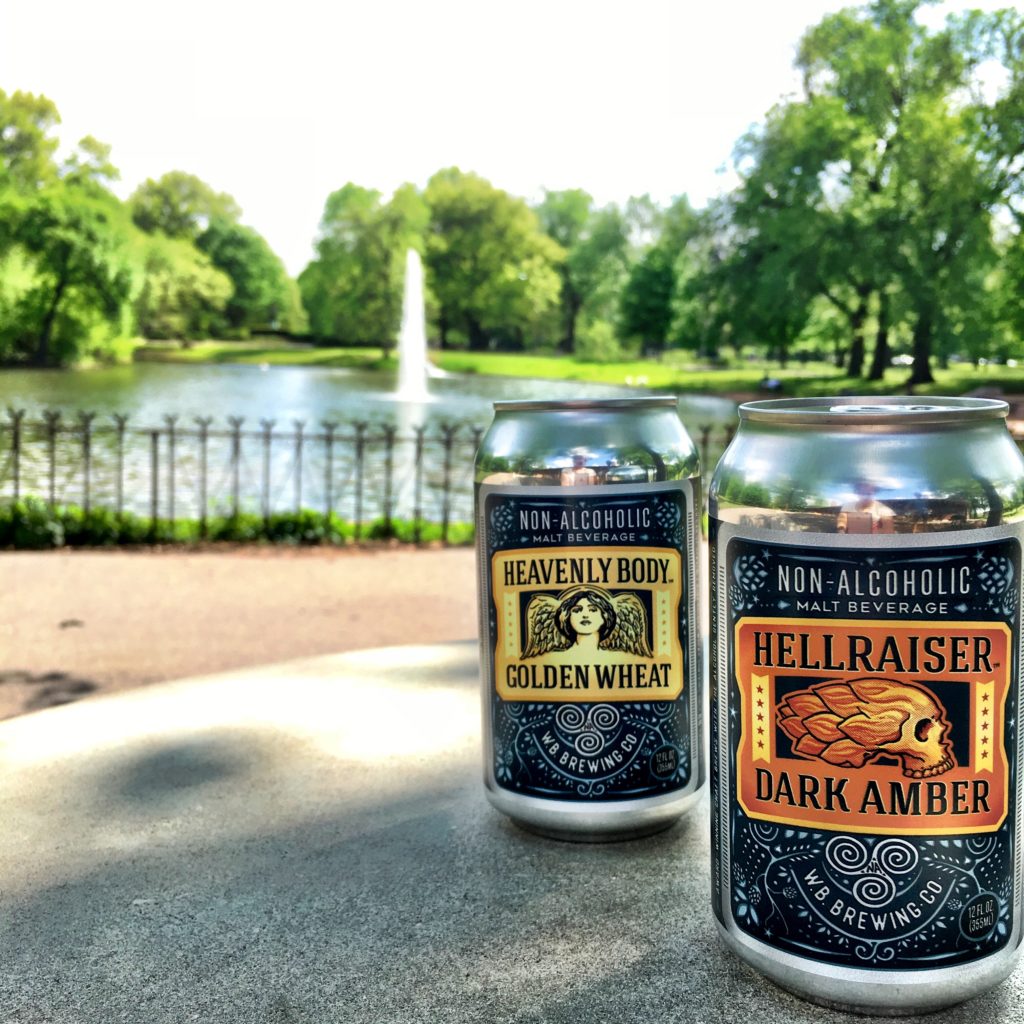 How do you take the alcohol out?
Most NA beers use a process called stop fermentation where alcohol is never produced. The end result is watered down and not very flavorful. We gently remove the alcohol from finished craft beers. We fully brew the beer first, then boil it off at room temperature in a hi-tech piece of kit we imported from Germany, the first of its kind here in the United States. We are the only craft brewer in the country making NA craft beer this way.
Does it taste good?
The best compliment we get is, "It tastes like beer!" We've turned a lot of skeptics into fans along the way. As longtime NA beer drinkers, we can confidently say we are making the best NA craft beer in the world right now.
We read something recently in The New York Times about Non-Alcoholic Beer and the German Olympic team. What's that all about?
It turns out that non-alcoholic wheat beer, like our Heavenly Body Golden Wheat, is a better sports recovery drink for endurance athletes than Gatorade. NA Beer is full of polyphenols, which are terrific antioxidants! So much so that the German Olympic team trained with it and used it throughout the Olympics to recover. They won more Gold Medals than they've ever won before. And since our beers are only 68/80 calories, they really are healthy beers!
I think you've convinced us, where can we buy some?
Field's Foods, L'Acadiane and Polite Society here in the Square! We are growing quickly! We keep an updated list of grocery stores, restaurants and bars on our website: wellbeingbrewing.com. You can also own a piece of the WellBeing Brewing Company through our crowdfunding campaign: https://nvstedwithus.com.
Thanks for the chat! Let us know what you think at hello@wellbeingbrewing.com.