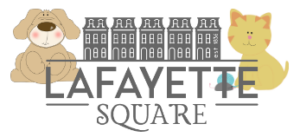 PURCHASE TICKETS HERE or PAY AT THE PARADE.
ALL PARTICIPANTS MUST FILL OUT A REGISTRATION FORM AND SIGN A WAIVER HERE.
All types of pets are welcome. Pets who are physically able to walk are encouraged to do so. Pets who are unable to walk in the parade are welcome to utilize strollers, wagons, wheelchairs, or other appropriate assistive devices. Children without pets are encouraged to bring stuffed animals.
AWARDS will be given out for the following categories:
Best St. Louis Representation

One Grand Prize Winner will also receive a special prize!