[twocol_one]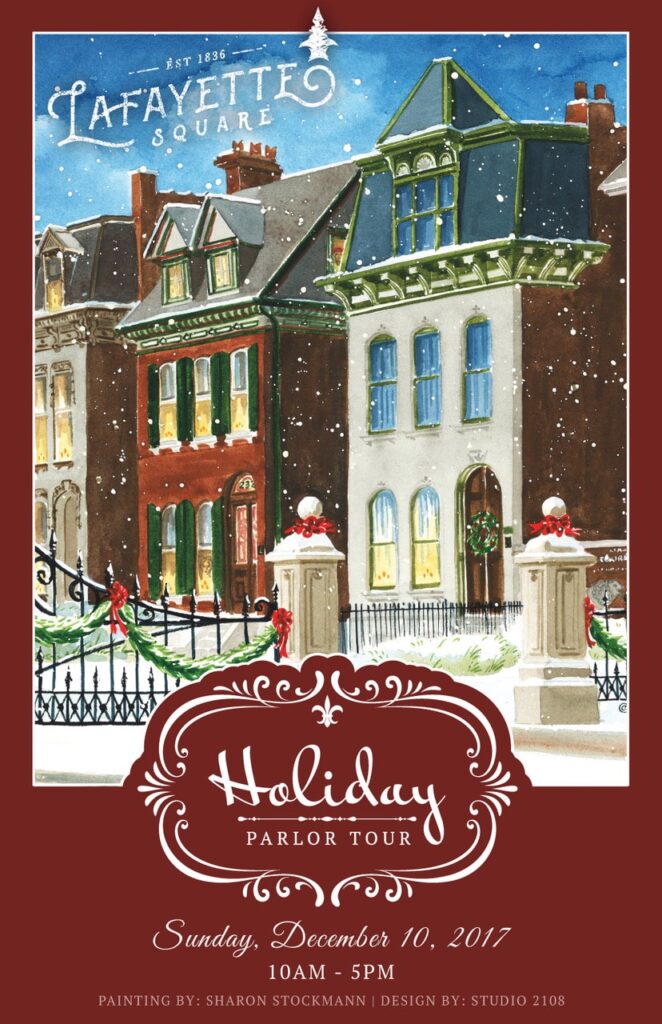 [/twocol_one][twocol_one_last]
We hope you'll join us for our Annual Holiday Parlor Tour! On Sunday, December 10, eleven beautiful homes will be decorated in their finest for the holiday season. A true St. Louis holiday tradition, our home tour is a unique annual event showcasing one of the largest collections of Victorian homes in the nation.
TOUR DETAILS
The tour begins at the Park House, located at the corner of Mississippi and Lafayette Avenues. You will pick up your tickets and tour book there.
Amenities include complimentary carriage rides and visits with Santa. Neighborhood shops and restaurants will be open, with many offering treats and discounts.
More festivities this year include the Holiday Market on the Plaza from 10am-5pm and kids' crafts from 1-3pm.
TICKETS
You may purchase tickets in advance for $20, or purchase them in person the day of the tour for $25. Children 12 and under are free!
Online ticket sales have ended. We don't sell out, so you can still grab a ticket the day of the tour at the Park House!
Please take a look at our FAQ page for lots more general info on our house tours.
And, take a chance on our Holiday Raffle, with two great packages: Explore the City or Sports Fan!
[/twocol_one_last]