1896: The Stable History of 1717 Park Avenue
The Meyerkord building at 1717 Park Avenue houses various law firms and is for sale. I've walked past and pondered the motto, "A Legacy of Legal Innovation," wondering how innovation factors into personal injury litigation. That, and how a building looking more like a livery stable or garage came to occupy this location.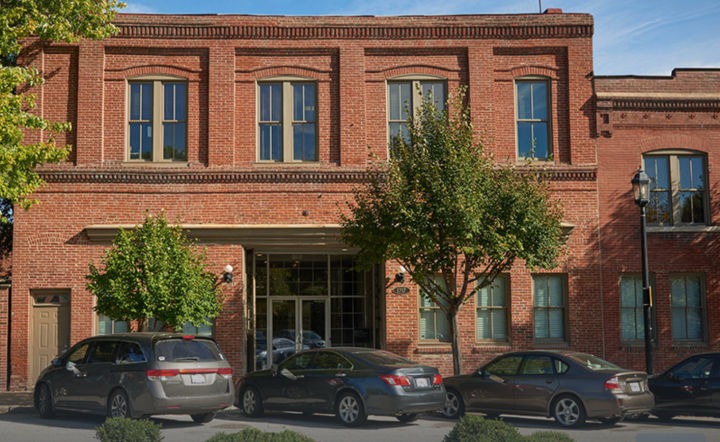 It was built in 1885 as a livery stable, a place for horses were kept or offered for hire. The Herold Livery at this location also rented wagons, and performed undertaking duties on request. It was a prime location, very near the terminus of the Peoples Railway.
A perilous taxi ride
In May of 1896, the whole area of Lafayette Square was wrecked by a tornado of historic proportions.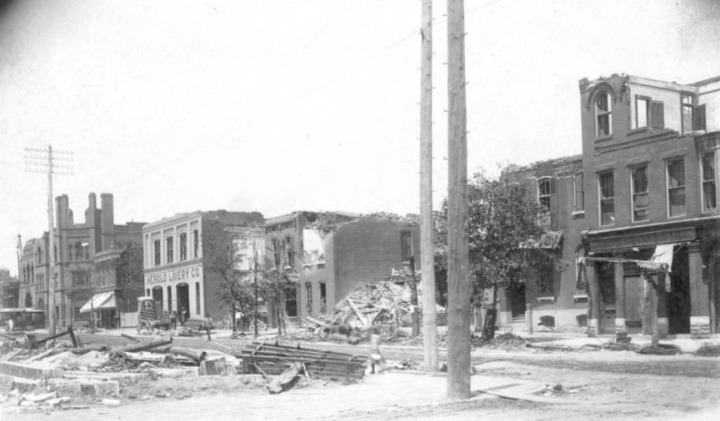 As you can see, the corner of 18th Street and Park Avenue fared reasonably well, compared to other areas of the neighborhood. Here's a focus on 1717 Park Avenue: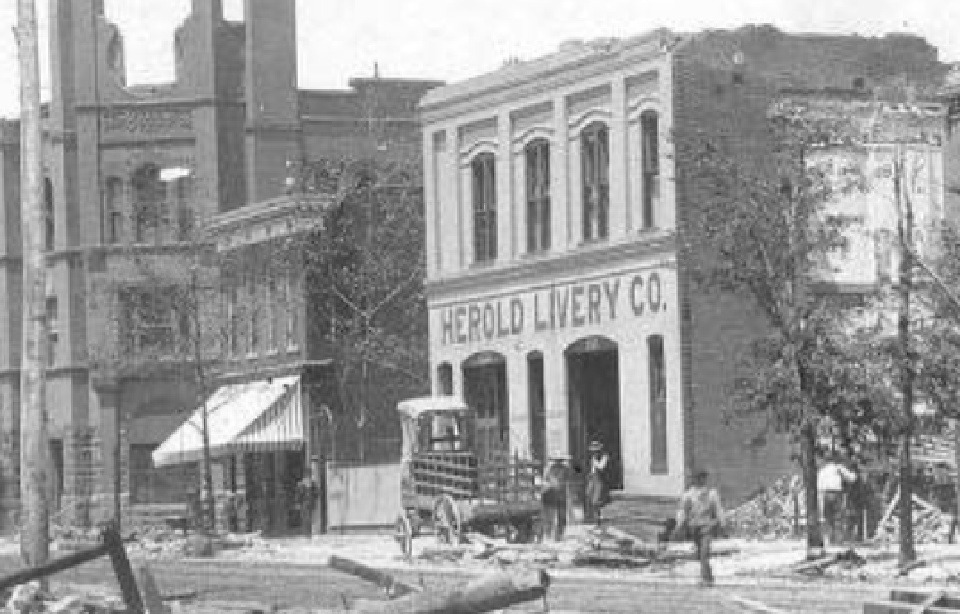 Among the many first-hand experiences recorded that day was one from Ferdinand Herold.
When asked by a Post-Dispatch reporter why he charged so much for a fare, Herold complained,
"I didn't charge half as much as I should! I'm a wreck myself and two good horses are ruined. I went off and left my family in the woodshed and one of my men is half-crazy. I wouldn't go through it again for $1,000."
"Mr. Hill came up to me five times and begged me to hitch up and take his family down to the hotel. He said he had to go, no matter what it cost." Local liveries were clogged with injured people waiting to be taken home. Hill procured a lantern, for which he paid $10.00, and persuaded Herold to convey him to his hotel.
Herold hitched up and set out over the sidewalks of Park Avenue, rattling across the debris. Most of the way he had to walk ahead of the horses, cutting wires with pincers and a chisel. He was wringing wet from the rain, which persisted through the evening. They were stopped at many intersections and advised by policemen not to continue, though they did. Wringing wet and shivering with the cold, he said the journey back was equally bad.
"The bill I sent him was a very moderate one, and I wouldn't go through it again for any amount of money."
The stout building at 1717 Park survived the tornado, and still served as a livery/undertaker in 1903.
The freight hauling days
In 1930, Fred Miller bought the 10,000 square foot space, and ran his business, Park Transportation Company from it. Here's a photo from that year: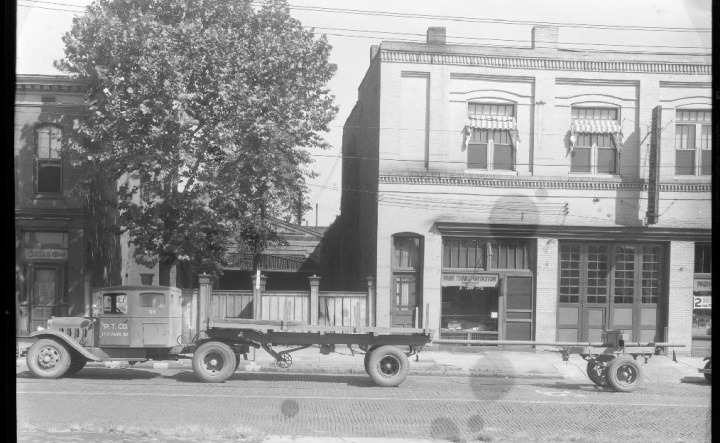 This is a cool view, as it demonstrates the steady nature of this block. You can see what is today's Square One with its courtyard, with P.T. Co next door.
In March 1935, a former night watchman for the property forced Miller to open the safe and turn over $347.00. He then helped himself to an automobile parked in the garage below, and vamoosed. The law caught up with the robber three weeks later in Paducah, KY. His defense was that smoking marijuana had clouded his judgement. He was sentenced to five years in the Missouri Penitentiary, but paroled by the acting Governor after serving two.
From the tough times of the Depression, the country and Lafayette Square moved into the war years. In the summer of 1944, the War Labor Board approved a $0.07 per hour raise for teamsters. Trucking companies said they couldn't afford this without government funding, and refused to pay.
Sensing the dependence of the nation on transportation, and a strong negotiating position, truck drivers went on strike. This was no time for finesse though, and President Roosevelt ordered the trucking companies seized until the issue was settled, so the flow of war materials could flow unimpeded. Three St. Louis based trucking companies were affected by the order, one being the Park Transportation Company. The government came up with funding for the owners, who paid the drivers, and the companies were again in private hands a month later.
Fred Miller died at the age of 67 in 1955. Park Transportation was still operating from the Park Avenue location.
An unfortunate association
By 1973, the former livery stable was the home of Kiesel Oil Company.
The "fuel oil" and "bulk hauling" aspect of the business are relevant here. Kiesel Oil grew and opened two more locations; it still operates locally today. In 1973, it began doing business with a dubious character, Russell Bliss.
I covered the Malcolm Bliss Psychiatric Hospital in a recent essay (https://lafayettesquare.org/2002-the-fall-of-malcolm-bliss/), so it seems fair to seek more Bliss in this one. Russell Bliss (relationship unknown) bought and hauled waste oil from the Reidy Terminal from 1973 through 1979. He'd also been contracted to dispose of chemical byproducts from the making of products like hexachlorophene and Agent Orange. One such byproduct, called Dioxin, is a potent toxin that can remain chemically stable for years.
Bliss mixed the chemical waste and used oil, spraying it at several contracted sites to control dust. The most notorious case of this was the repeated application of contaminated waste oil on the dirt roads of Times Beach.

Another group, KG Venture, bought waste oil from Bliss, mixed it with high grade petroleum and resold it to Kiesel Oil. Kiesel then sold it as fuel oil to several large accounts.
Acting on a tip, federal agents representing the FBI and EPA raided 1717 Park Avenue and other Kiesel sites in March of 1988, seizing records and taking samples to a large mobile lab for analysis. They had been tipped off that another toxic waste product, this time PCB's were being dumped into the Mississippi River or buried at another site on Fyler Avenue.
When the Meramec River flooded Times Beach in 1982, the Dioxin soaked into the homes and everything else in the small community. Times Beach was bought out, lock, stock and Dioxin by the US government. All the top soil there was incinerated. Neither Bliss nor Kiesel Oil were formally charged with environmental crimes. Bliss eventually went to prison for tax evasion in 1983. and the Times Beach site is now Route 66 State Park.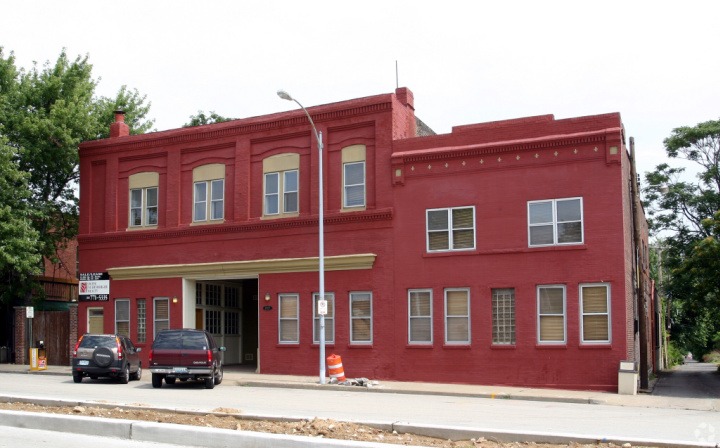 Up to the present, looking for a future
Kiesel sold its former headquarters building in 1988. It was painted red for awhile, then sandblasted back to its original look, sold to Meyerkord, and there it remains. It's truly a fixture in the neighborhood and so we wish it well and hope to see it put to good use.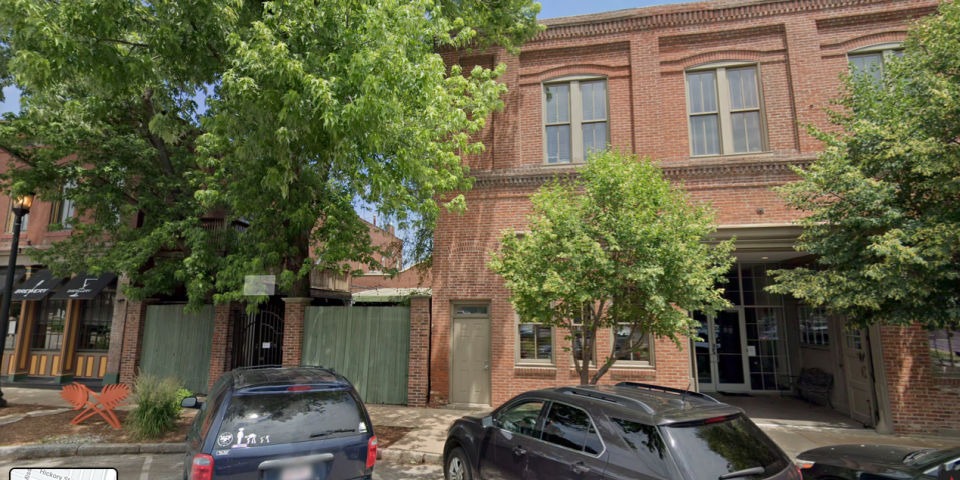 Thanks to research sources, including:
St. Louis Post-Dispatch of June 5, 1896; p. 1; for the story of Ferdinand Herold and Herold Livery during the tornado. May 20, 1955; p.25 for the death of Fred Miller of P.T. Co, July 22, 1983; p.17 and p.24 for the story of Bliss' relationship to Kiesel Oil. March 1, 1988 for news of raid on Kiesel Oil and March 3, 1988; p.3 for outcome of searches.
St. Louis Globe-Democrat of March 8, 1935 p.3, and July 24, 1937; p.3 for the robbery at the Park Transportation Company office. August 12, 1944 for the federal wartime recall of 25,000 striking drivers at 103 trucking firms
Kansas City Star of September 24, 1944; p.11 for return of trucking companies by government.
KMOV TV did a great retrospective piece on the Times Beach saga, well worth a look at https://www.kmov.com/news/how-a-thriving-st-louis-area-city-became-a-ghost-town/article_c5af71a0-3648-11e9-b3fe-b3a8d9ecdf77.html?utm_medium=social&utm_source=email&utm_campaign=user-share
The story of Times Beach is sobering from the viewpoint of unintended consequences. A good detailed online story is available from Matt Reimann from the website Timeline; March 27,2017; https://timeline.com/this-missouri-town-was-so-polluted-the-epa-just-bought-it-and-incinerated-all-the-houses-6cf4bacae42a